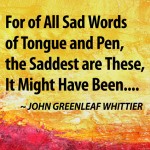 Recently I was asked to give a speech at the Myrtle Evertt Woman of the Year Awards banquet in honor of my mother. Notice the same last name (Yes, I kept my maiden name).
Mom was an exceptional person. She had a brilliant mind and there is no doubt she was highly intelligent. However, as I said in my speech, "We all know many people that are extremely bright, that have not accomplished anything in their lives. Her IQ is not what made her amazing. It was her persistence, determination, her willingness to take risks and to fail, her ability to fall down 7 times and to get up 8. These qualities are the main reason for the great legacy she left behind."
Later, as I thought even more about my mom and my life, I realized the prevalent theme of her life was "It's never too late" and she never, ever thought she was too old for anything.
My mother accomplished more after the age of 50 than many people accomplish in a lifetime. She started businesses, several organizations, clubs and more. In her 70's she published the book "Out Of Russia". At 77 she received her Bachelor of Science Degree. She married for the second time at the age of 86. When she passed just before her 88th birthday in 2006, Mom was still very vibrant. She lived a full life with no regrets.
Imagine reaching a point in your life where you looked back over the years and deeply regretted not having done something you had wholeheartedly wanted to do. Now imagine the reasons. Were you afraid to try and become dejected over not being good enough to "make it right off the bat?" Did you not pursue your dream goal because you put yourself second or third to everyone else in your life?
"It might have been" is a sad commentary to describe a life. That makes a life lived without personal fulfillment. Unfortunately those words will become prophetic if, for whatever reason, you aren't nourishing your dreams.
What is sadder still is never having even tried because you felt at a certain point in your life, that it was too late for your success.
The great news is that dreams have no age limit. It is never too late to put yourself at the top of your list, to create a plan, prioritize, and do what you have always wanted to do. It doesn't matter if you're in your 30s, 40s, 50s, or even 80s, you can still have your chance. Achieving your goals and having your dreams come true is not limited to a certain age or time in your life. In fact the most successful people are the ones who have reinvented themselves, tried, failed, and tried again. Let's redefine the word failure as simply a plan that didn't work the first time around – a stepping-stone to the next level. It may just need a few tweaks and perseverance.
Here are 5 people that have become successful late in life: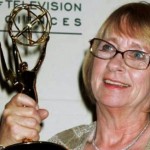 Kathryn Joosten became an Emmy Award Winning Actress at the age of 56. After a promising career as a nurse, marriage to a deadbeat alcoholic and divorce, she found herself a 40 something single mother with two kids and three jobs, struggling to make ends meet. She continued to support her family and started auditioning for parts. After years of almost nothing, she finally broke through and got herself guest parts in many sitcoms, she was the president's secretary in The West Wing and won two Emmys for the role of the little old lady in Desperate Housewives.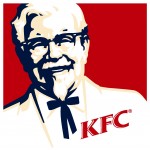 Harlan Sanders, the Colonel Sanders of Kentucky Fried Chicken fame, was 66 when he began his success. He was so confident in his ability to fry chicken that he used the last money he had in the world and invested it in his restaurant. (He cashed his first ever Social Security check…and used it to open a franchise.) Less than 10 years later, Sanders had more than 600 KFC franchises in the U.S. and Canada. He sold his interest in the company for $2 million when he was in his mid-70s.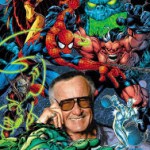 Stan Lee, creator of Spider-Man, was 43 when he began drawing his legendary superheroes. His partner Jack Kirby was 44 when he created The Fantastic Four.
Julia Child didn't even learn to cook until she was almost 40 and didn't launch her popular TV show until she was 50.
Laura Ingalis Wilder began writing as a columnist in her 40s. Contrary to a belief begun by the TV series about her family, the popular Little House books weren't written when she was a young girl at all. They were written and published when the 'girl' was in her 60's!
So the best thing I can say is "it's never too late". Dreams have no age limit. You don't have to quit what you're doing TODAY and go "pursue your passion". Create a plan. Start working on your passions on the side – and set yourself up to make an easier transition in the not-too-distant future. It also really helps to set a deadline for yourself – a date to take the leap – and work toward that…
We're often afraid of disappointing our family or close ones. We tell ourselves that we're not good at anything else except what "we do" and we believe others that tell us this. We're terrified of change and so we convince ourselves it's "too late".
The only way you'll be disappointed is if you never try. The only way to know if you can't do something is if you give it an honest effort. It's only too late when you die.
I hope, if you are reading this – you believe – honestly believe – at the core of your being – that you can create whatever you want to create for yourself. Succeed at valuing yourself and go for it.
The best thing you can do is to start. And it's never too late.