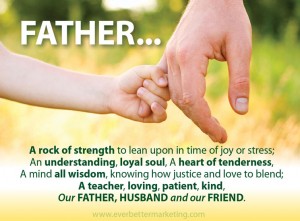 Ok…you are right in thinking this is not my usual business or marketing post. I'm feeling a bit nostalgic today and wanted to take my dad's hand for a bit of a walk down memory lane. My father was a hard worker and a builder of many churches, rest homes and Heritage Valley Resort – his swan song. He never gave up and had the strongest work ethic of any person I've known. I learned from him the art of perseverance and the value of hard work. At the same time family was a real priority for him.
When I think of my father I think of the words; strong, powerful, wise, hard working (very), determined, strict, honest, down-to-earth, humorous, affectionate, caring, kind, sensitive, loyal and loving.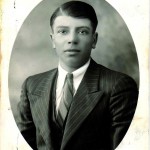 As a Baptist minister, he was very strict – ruled with an iron fist – and many times he could not control his rage. I tested his patience to the limit on several occasions. I received physical punishment and absolutely loathed him for it (He would definitely be a candidate for anger management therapy in today's world!). Regrettably, and for a long time I responded and returned the anger in spades. The word "hypocrite" I screamed, peal like an alarm in my heart to this day as I can still see the hurt in his eyes.
However as we both matured, he changed dramatically. So did I. His anger left him and his iron fist became a velvety soft warm hand. Our relationship grew into a mutual respect and special bond that is beyond words. He told me once in my 20′s, that "although I lived against his wishes, I had never hid anything from him (like many others, since he was a minister and people often misunderstood that role) and that he admired and respected me for this honesty". He continued "Because of this, he had come to have a special and deep love for me". He had the biggest heart of anyone I have ever known.
My favourite memory is of his special hugs – he loved to cup my head with his big strong hands around my ears, look me straight in the eyes, give me an 'eskimo kiss' (which consisted of rubbing his nose against mine) and then a kiss on the forehead that made me feel like I was swallowed up in his heart and hugging his soul. I miss those kisses terribly.
And how he loved to laugh and joke. He always had a huge smile, a compliment for the grocery store clerk, bank teller, whoever he ran into during the day and usually a bit of a ribbing. He was his happiest when he had all his family around and hated it when we were apart for long. It was of the utmost importance to him that every single special occasion – we got together as a family and recognized each other. He made sure we knew family was top on his list.
In my early 20′s I was travelling the world with a backpack, alone and he made me promise that I would call home every Sunday no matter what. I remember the one Sunday – it was Father's Day – when I could not get to the phone (before cell phones, ok?) and so I was about 2 or 3 hours late for the call. By the time I did reach him, he was almost hysterical and it was obvious he had been crying.
My father left us in 2001. My mother and I were there at his hospital bedside. He had led a rich and full life of servitude to God and to humanity and he left behind a great legacy. He was a great man, deeply loved and had no regrets. He was going home to his beloved Father and he knew we would be joining him. Although we have held different beliefs at times, his unwavering faith was, and is, an inspiration to me.
Father's are special. If you have not connected with your Dad or a loved one, I urge you to do so today. We are all human and have our faults. Forgive the faults and focus on the good. Even if you don't see eye-to-eye, don't let another day go by without reaching out to the important people in your life. Life is too short for regrets and there will come a time when you will not have the opportunity anymore. What I would give for one more "eskimo kiss"…
I would appreciate hearing of your memories of your dad, if you have some time… When you think of your Dad, what words come to mind?