Picking a career and finding any form of employment is tough, let alone jobs in the creative arts. More and more creative artists are moving online to increase their exposure and become successful. If you read to the bottom of this post, you will find resources for selling your canvas, video, book or other piece of art online.
A real artist will make art no matter what. Because making art comes from a place that you cannot stop. Failing and getting knocked down is a teaching moment, or many moments, as the case may be. And it can be the best thing that ever happened to you, if you're determined enough to get to the other side. Setbacks can make a person stronger and smarter. Perhaps that is why these famous writers & artists have succeeded despite failure, rejection or misfortune:
1. Vincent Van Gogh During his lifetime, he only sold one painting in his lifetime! That was to a friend and only for a very small amount of money. Despite that he kept painting and finished over 800 known works. Now everyone wants to buy them and his most expensive painting Sunflowers is valued at $142.7 million. 
2. Monet Today Monet's work sells for millions of dollars and hangs in some of the most prestigious institutions in the world. Yet during his own time, it was mocked and rejected by the artistic elite, the Paris Salon. Monet kept at his impressionist style, which caught on and in many ways was a starting point for some major changes to art that ushered in the modern era.
3. Theodor Seuss Giesel Dr. Seuss gave us Cat in the Hat and Green Eggs and Ham. Books every child reads. At first many didn't think he would succeed. 27 different publishers rejected Dr. Seuss's first book To Think That I Saw It on Mulberry Street.
4. J.K. Rowling, the author of Harry Potter, didn't magically become richer than the Queen of England overnight. Penniless, recently divorced, and raising a child on her own, she wrote the first Harry Potter book on an old manual typewriter.
Twelve publishers rejected the manuscript. A year later she was given the green light by Barry Cunningham from Bloomsbury, who agreed to publish the book but insisted she get a day job cause there was no money in children's books.
What if she stopped at the first rejection? The fifth? Or the eleventh?
"You might never fail on the scale I did," Rowling once told privileged audience. "But it is impossible to live without failing at something, unless you live so cautiously that you might as well not have lived at all—in which case, you fail by default." 
5. Emily Dickinson Recluse and poet Emily Dickinson is a commonly read and loved writer. Yet in her lifetime she was all but ignored, having fewer than a dozen poems published out of her almost 1,800 completed works.
6. Jack London This well-known American author wasn't always such a success. While he would go on to publish popular novels like White Fang and The Call of the Wild, his first story received six hundred rejection slips before finally being accepted.
7. Louisa May Alcott Most people are familiar with Alcott's most famous work, Little Women. Yet Alcott faced a bit of a battle to get her work out there and was was encouraged to find work as a servant by her family to make ends meet. It was her letters back home during her experience as a nurse in the Civil War that gave her the first big break she needed.
8. John Grisham His first novel was rejected by sixteen agents and twelve publishing houses. He went on writing until he became best known as a novelist and author for his works of modern legal drama. The media has coined him as one of the best novel authors even alive in the 21st century.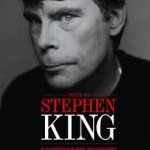 9. Stephen King His first book Carrie was rejected 30 times and he threw it in the trash. His wife retrieved it out of the trash and encouraged him to resubmit it. The rest is history. He has sold more than 350 million copies of his books. (He's also made many adults fear clowns too.) He now has the distinction of being one of the best-selling authors of all time.
10. Stephanie Meyer The author of the crazy Twilight series said the inspiration from the book came from a dream. She finished it in three months but never intended to publish it until a friend suggested she should.
She wrote 15 letters to literary agencies. Five didn't reply. Nine rejected. One gave her a chance. Then eight publishers auctioned for the right to publish Twilight. She got a three book deal worth $750,000. In 2010, Forbes reported she earned $40 million.
11. Zane Grey Incredibly popular in the early 20th century, this adventure book writer began his career as a dentist, something he quickly began to hate. So, he began to write, only to see rejection after rejection for his works, being told eventually that he had no business being a writer and should given up. It took him years, but at 40, Zane finally got his first work published, leaving him with almost 90 books to his name and selling over 50 million copies worldwide.
12. Oliver Stone This Oscar-winning filmmaker began his first novel while at Yale, a project that eventually caused him to fail out of school. This would turn out to be a poor decision as the the text was rejected by publishers and was not published until 1998, at which time it was not well-received. After dropping out of school, Stone moved to Vietnam to teach English, later enlisting in the army and fighting in the war, a battle that earning two Purple Hearts and helped him find the inspiration for his later works that often center around war.
13. Charles Schultz Schultz's Peanuts comic strip has had enduring fame, yet this cartoonist had every cartoon he submitted rejected by his high school yearbook staff. Even after high school, Schultz didn't have it easy, applying and being rejected for a position working with Walt Disney.
14. Walt Disney Today Disney rakes in billions from merchandise, movies and theme parks around the world, but Walt Disney himself had a bit of a rough start. He was fired by a newspaper editor because, "he lacked imagination and had no good ideas." After that, Disney started a number of businesses that didn't last too long and ended with bankruptcy and failure. Legend has it he was turned down 302 times before he got financing for creating Disney World. He kept plugging along, however, and eventually found a recipe for success that worked.
"All the adversity I've had in my life, all my troubles and obstacles, have strengthened me… You may not realize it when it happens, but a kick in the teeth may be the best thing in the world for you." ~ WALT DISNEY 
Whether you're interested in looking to the internet to support your creative business or to embark on a new career, we can help you set up a successful business online with your own blog or website, showcase your work, make your own videos easily and learn the basics when it comes to etiquette and ethics in the blogging world. We can show you how to avoid the mistakes and pitfalls that happen to those who are new to internet marketing. Contact me today for a free 20 minute phone consultation and to find out about our Daily Marketing Coach Program…
…and if you have any names to add to this list, please add into the comment section below. I 'd love to hear from you…