Good Design = Good Business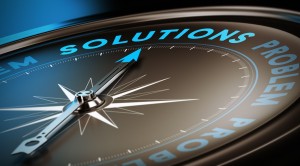 Welcome to EverBetter Marketing where we believe that "Good Design = Good Business". There is an art and science to good design. Good design isn't decoration. Good design is problem solving.
We are a Vancouver, BC, Canada based creative and graphic design firm working with clients from around the world. We serve small to medium sized business, not-for-profits and entrepreneurs. We work across all media – print, web, identity or publishing projects – helping our clients with their marketing to bring them success. We work diligently with you to help you build a consistent brand that is compelling, unique and appropriate including:
corporate and personal branding
logo design, stationery and identity programs
websites and social media
customer contact programs; newsletters, email systems, etc
marketing, sales and print collateral materials
ad campaigns
product packaging design including info products and marketing programs
signage, display and trade show exhibit design
event management and related collateral materials
book covers and interiors
In a successful project, the words, the pictures, the structure and branding all work together to reinforce a well-defined message that is cost effective and lasting. We believe in diligent research and development and ensure that you will receive maximum personal attention. Our capabilities across media makes us the ideal choice when you want a unique, consistent and compelling look on a series of projects and in different media. All that is needed is an internet connection and we can work with you wherever you are located.
Call us today at 1.604.309.7808 (Pacific Time Zone)